Abrazada in english
Hug
pronunciation:

hʌg
part of speech:

noun, verb
In gestures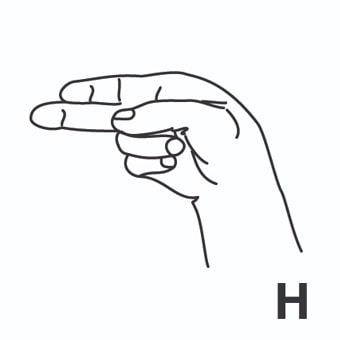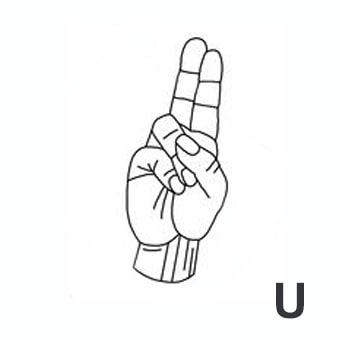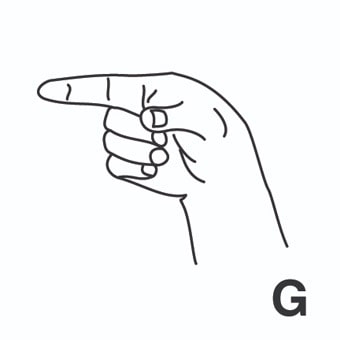 abrazar = hug ; cuddle ; embrace ; enfold ; give + Nombre + a hug. 
Example:

 Parents can show warmth and caring by hugging their children and reassuring them of parental love and concern for their welfare.
Example:

 The girl blushed, then leaned over and cuddled him for a few seconds.
Example:

 When he fell to the ground, out of nowhere, a woman rushed to his side and embraced him.
Example:

 And the colors, especially early morning and late evening, surround you, enfold you, with their ever-shifting shades.
Example:

 Halfway through the evening, my best friend pulled me aside and gave me a massive hug -- "What's that in aid of?" I asked.
more:
» abrazar por atrás = spoon [Generalmente en posición horizontal (como a veces se colocan las cucharas) y en pareja] .
Example:

 We love spooning naked on the couch, especially when I move her leg and slide my cock right into her.
» abrazar una causa = embrace + a cause .
Example:

 By supporting her, you embrace a cause that seeks to give children a stronger voice in making the future more 'perfect' for us all.
» abrazar una ideología = embrace + an ideology .
Example:

 This article wards librarians against embracing the ideology of commerce and income generation.
Abrazada synonyms
embrace
in spanish:

abrazo,
pronunciation:

embreɪs
part of speech:

verb, noun
squeeze
in spanish:

exprimir,
pronunciation:

skwiz
part of speech:

verb, noun
bosom
in spanish:

seno,
pronunciation:

bʊzəm
part of speech:

noun
clinch
in spanish:

clinch,
pronunciation:

klɪntʃ
part of speech:

noun, verb